In each issue of the RDN newsletter, we'll highlight one of our 18 member organizations. For this first installment of our Member Spotlight series, Sharleen Sullivan, the executive director of Neighbours Regional Association of Rouyn-Noranda, took time to answer our questions about the organization and her work.
How long have you been at Neighbours?
I have been with Neighbours since we first incorporated in 2004. Prior to that, the English community in Rouyn-Noranda and Val d'Or were chapters of Alliance Quebec, whom I also worked for. All together, I would say I have been working with English Québecers in Abitibi-Témiscamingue for close to 40 years—10 as a volunteer and now 30 as an employee.
When was Neighbours founded?
The English community of Rouyn-Noranda started talking about forming an independent group from Alliance Quebec in 2002, and we incorporated as Neighbours in 2004 and received our first independent funding envelope from the department of Canadian Heritage. Our membership tripled within one year!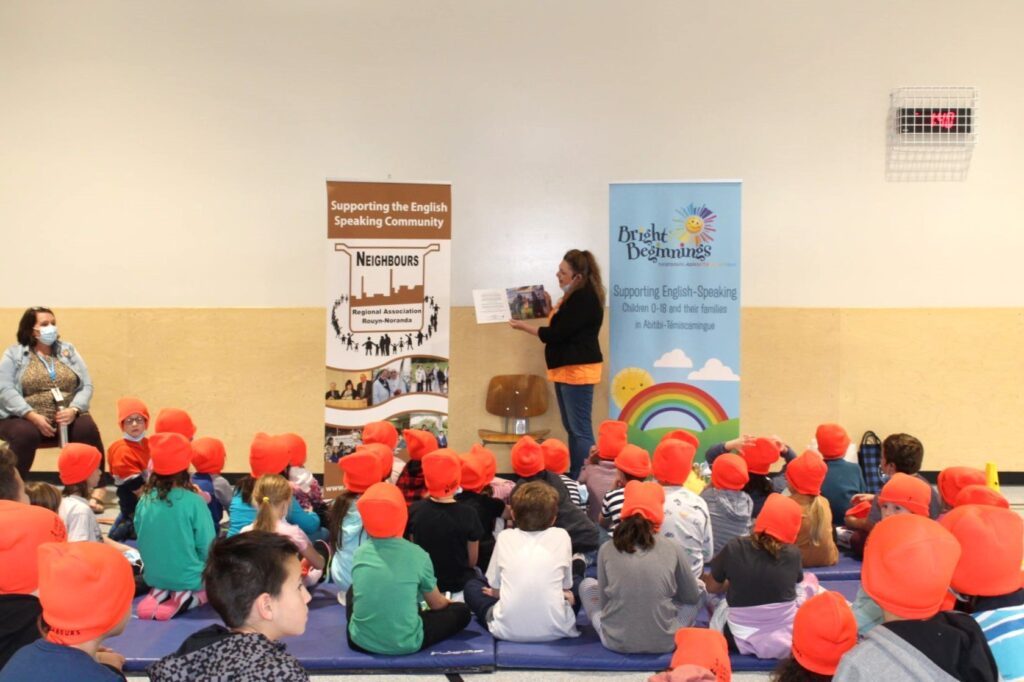 What does your organization focus on when it comes to your services?
As a regional organization, we honestly cannot say we have only one focus. We are the one-stop-do-it-all of every non-French-speaking Québecer of Abitibi-Témiscamingue, no matter the issue, topic, or situation! We annually set priorities based on data and consultations, but our focus has to remain broad to service everyone.
What is your most memorable experience working there?
Anytime we can see the impact of our efforts on the faces of our community—that becomes a memory. But some highlights that really stayed with me and our staff of the time: reconnecting a French citizen (an elderly gentleman) with his sister who had moved to the United States. He hadn't heard from her in a year. We discovered that she had suffered a stroke, affecting her speech, and had been moved to a home. Her children could not speak French, so they did not know how to inform their uncle, whom they had never met. We reconnected the families on December 22! What a Christmas gift.
Other great moments are when we get "bonus pay" through hugs and cookies for helping our community members in a situation that stresses them. The relief on their faces is priceless.
And a last memory that will hopefully be part of Neighbours' legacy was the creation of our mural titled From There to Here.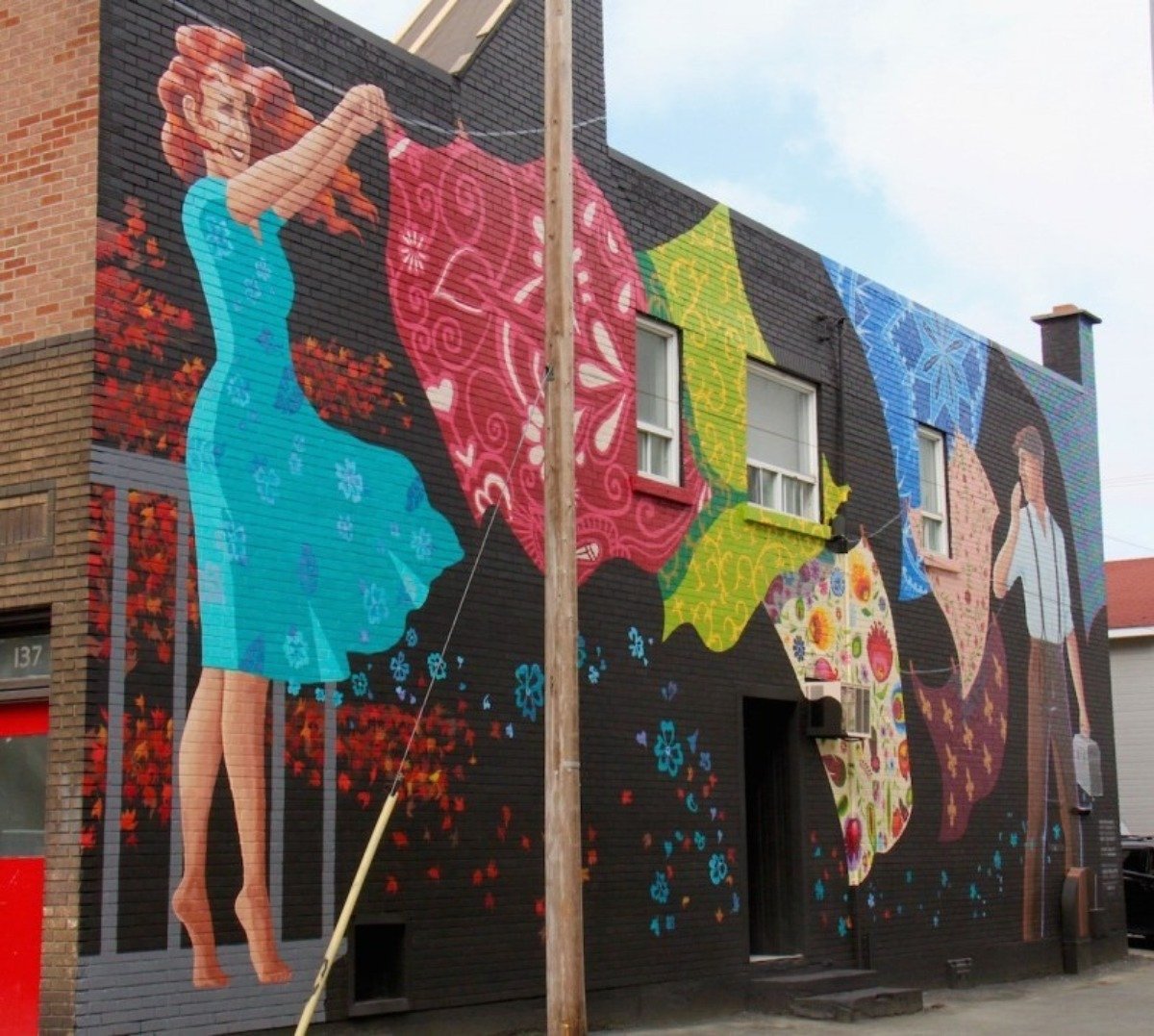 What excites you most about your work?
I am a bit of a political junkie, so defending our right to access services is always a little thrill for me. But I think hearing and seeing our community enjoying life, thriving, and being active is the most rewarding! A lot of what we do is behind the scenes, but the results are within the community.
What is the biggest challenge?
Our population numbers put us under the threshold for many services. So that leaves us vulnerable to the "good will" of the majority population to "want" to provide anything in English. Sometimes this works to our advantage, and we can partner with different groups or institutions. But, unfortunately, that often leaves us without services.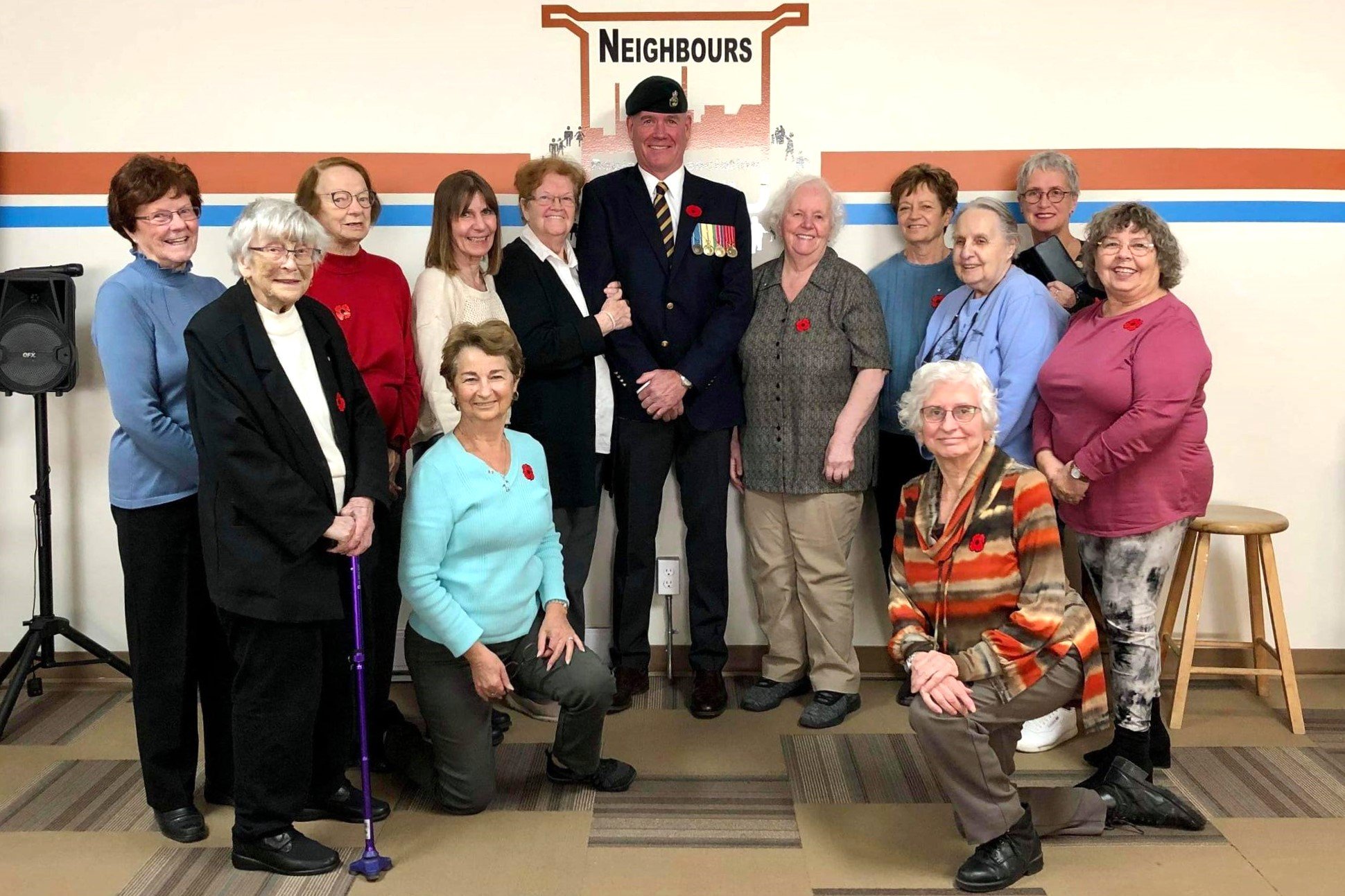 What's the best advice you've received?
From the former ED of MCDC, Suzanne Aubre: "Listen to your community, and only accept funding that will benefit them and not the funder!" From my own mother, Elsie Sullivan: "If you have nothing good to say, don't say anything at all!"
How do you balance your personal life and your work life?
That is actually impossible within smaller communities. I am Sharleen from Neighbours 24/7, as are all Neighbours employees. The trick is to know what to take home and what to leave at the office. We are all human, and we are dealing with other humans. There is no way you can check your emotional attachment to our community at the punch clock! Maybe that is why so many people from the regions and non-profits travel! Maybe that is the time we actually can turn off!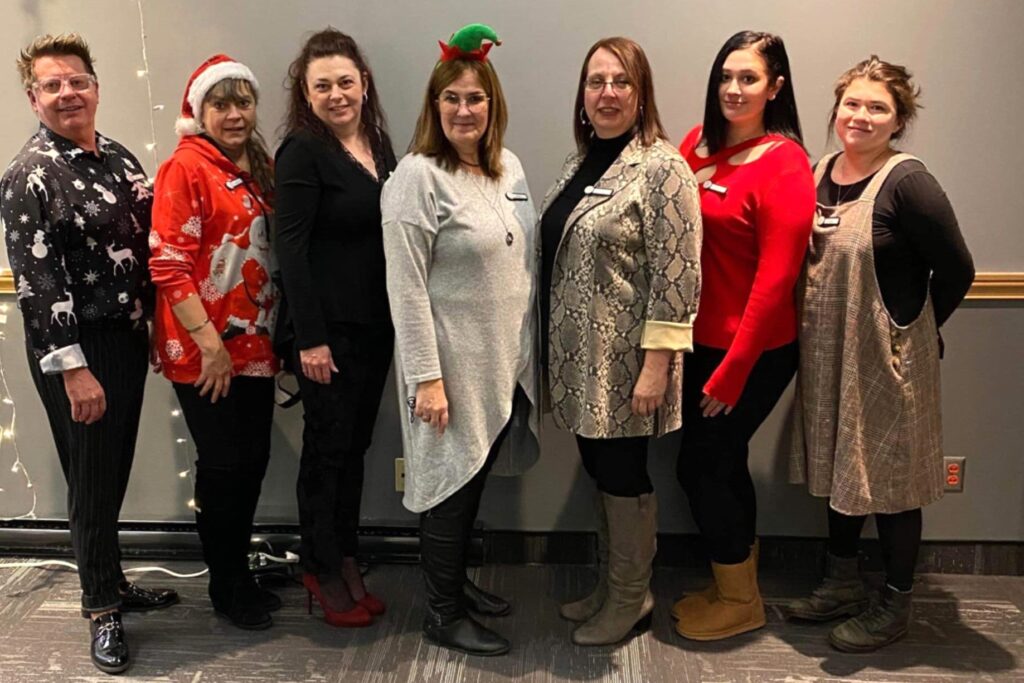 Do you have any favourite tips you'd like to share?
Build the best team you can around yourself! Nurture that team, provide them with opportunities, and value their contributions! The second best tip might be one a wise man, Mr. Hugh Maynard, once told me, "Be careful. It is always fun to hire family but never fun to fire them!
What's your favourite meal?
Anything with cheese on it breaks my will power, but my favourite meal is one shared with good friends!
What are you reading?
My dirty little secret: I love Jamie. So I am reading the ninth book in the Outlander series: Go Tell the Bees That I Am Gone by Diana Gabaldon! And, of course, I am reading the Commissioner of Official Languages' latest report!
What is the most surprising thing about Neighbours?
Our governance is quite different from other regional associations. Neighbours' board of directors is very hands-on; we have active volunteers who work alongside Neighbours staff as extra hands or advisors. This is a wonderful way to stay grounded and remain grassroots!
Even though we represent all 5000+ English Québecers of AT, in Rouyn-Noranda we actually have a paid membership, which represents about 35% of the English population. I bet a lot of politicians would love that kind of approval rate!
What do you wish others knew about your community?
Our openness and diversity. Rouyn-Noranda and other cities in AT are urban-type cities in a rural region. This gives us a unique reality and mixture of experiences!
What's your favourite thing to do in your region?
Just one? Can't do it, so I will say anything outdoors, everything cultural, and, of course, the great hockey with two Major Junior teams!
What do you recommend that visitors to your town or region do?
Depends on your interests. Rouyn-Noranda's slogan is Douce Rebelle (Sweet Rebel), and that can describe much of our region. We almost have it all: from our symphonic orchestra to the fringe festival, fine dining to zip lining, fishing to wonderful shopping centres, Osisko en lumière to the Rodéo du camion. We are really diverse in our activities, so everyone can find something they would enjoy!
How would you describe Neighbours in five words?
Connected, representative, welcoming, fun, and collaborative.
Why do you feel it's important to be a part of RDN?
Regional communities, organizations, and associations need a regional voice. For too long we have flown under the wing of the bigger centres because of their population size. Another wise man, William Floch, once told me, "Sometimes the smaller the community, the bigger its problems." Neighbours truly believes that our voice will be heard and respected through RDN. We will have access to more information, services, and programs with RDN working on our behalf. Personally, I am so proud to be one of the founding members, and I hope RDN has a long fruitful existence!