CORE
WE'VE GOT OUR PRIORITIES STRAIGHT!
Thanks to the amazing work of Mary Richardson, Victoria Rocke, and you all in April and May, RDN has settled on its member priorities and created its network model for how we want to work together moving forward. Did you miss the email about it sent out in June? Contact us at [email protected] for PDFs that you can share with your team and stakeholders. (The materials are available in French and English.)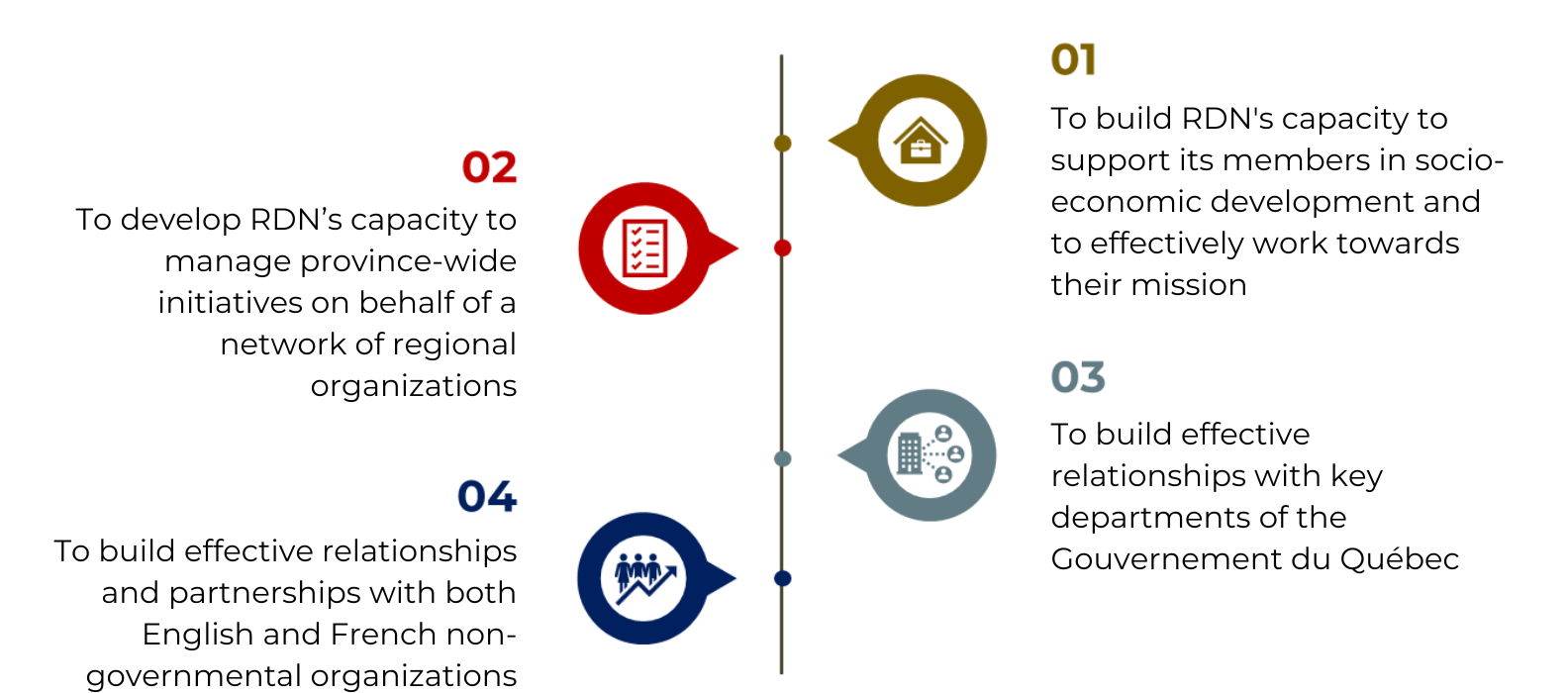 COMING UP—RENEWAL
RDN's core funding is up for renewal this fall, and Cathy and the team are gearing up to renegotiate the network's contract with the SRQEA and complete that process.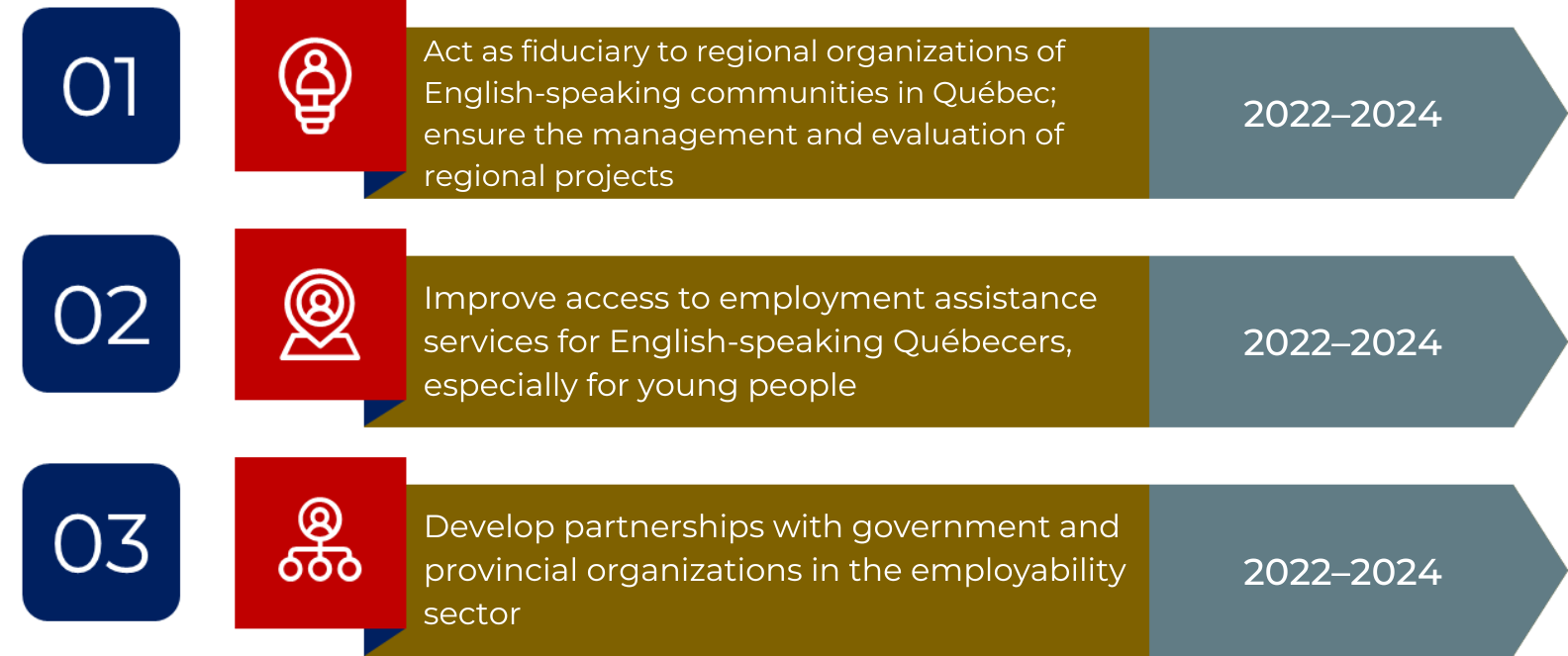 EMPLOYMENT STRATEGY
COMING UP—FALL CHECK-INS
ES recipients can expect a quick check-in from Rachel at the end of August. Do you have new staff members on your team with questions about how the mid-term reporting works? This is their chance to get all the answers before filling in the report! In the meantime, feel free to reach out to Rachel for any needs related to the Employment Strategy.
ERCC
NEW—SHARED ONLINE RESOURCE LIBRARY
RDN's exclusive ERCC/Members shared resource library is online and available to the executive directors of RDN-supported ERCC recipient organizations via Google Drive. When accessing the library, be sure to have a look at the How To guide and the Master List. They'll help you find your way around the folders. And remember to download a copy of the file before modifying it. 😉
If you're an executive director of an RDN member organization and you didn't receive email including the link to the resource library, please contact Rachel at [email protected]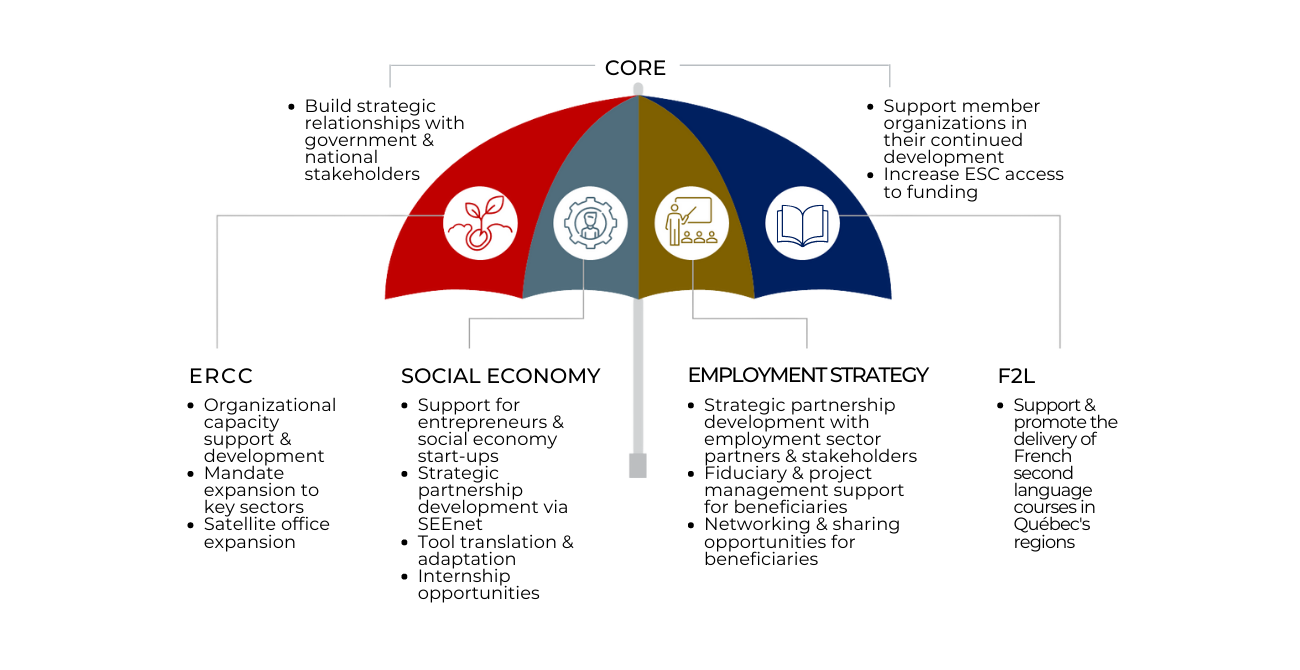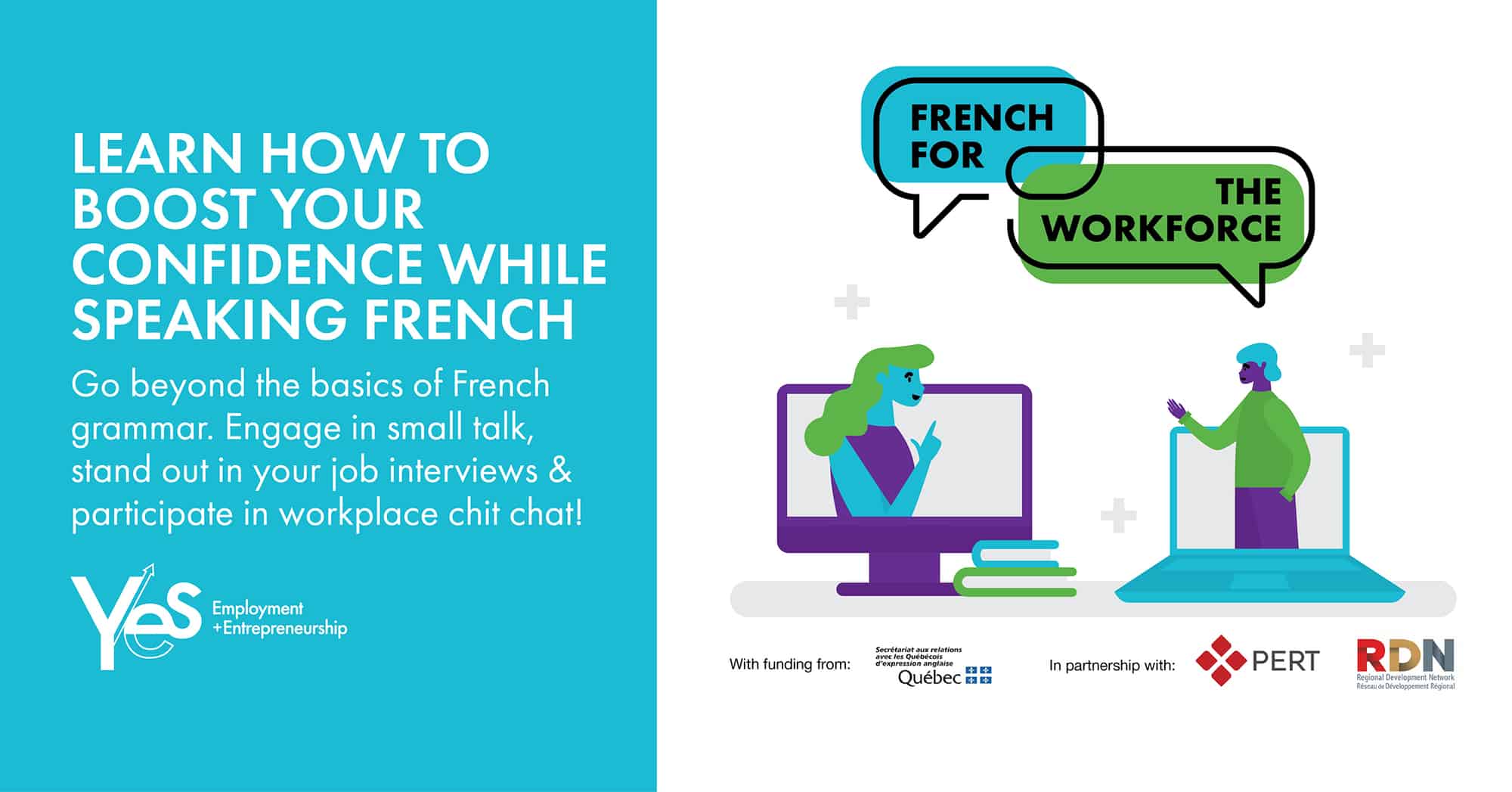 FRENCH FOR THE WORKFORCE
Did you know there's a program designed to help English speakers from all over Québec improve their French for work? A collaboration with YES and PERT, French for the Workforce is funded by the Secrétariat aux relations avec les Québécois d'expression anglaise. RDN participants (member organizations' staff, board, volunteers, and community members) can fill out the form (link below) to submit their information to start the placement-test process.
Next course: September 14–October 14, on Wednesdays and Fridays, 9:30 a.m.–12:30 p.m.

Number of available spaces: 20

Fee: $75

Registration: https://bit.ly/3BCa0Jo
For more information, email Jano at [email protected]